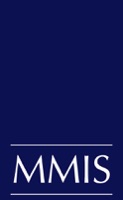 In the rapidly growing world of renewable energy MMIS is offering effective, and often boutique, methods for entering new and expanding markets. In tandem MMIS is working with local businesses to develop mutually beneficial commercial activities with the international companies.
MMIS is representing Fulcrum3D in the Middle East as reseller and support for the Fulcrum3D Sodar and other meteorological monitoring solutions. Fulcrum3D have been supplying resource monitoring solutions globally for the renewable energy industry for over a decade and MMIS is perfectly placed to support the high standards of Fulcrum3D to supply and support its products in the Middle East.
COMPANY PROFILE – FULCRUM3D
Fulcrum3D are a Sydney based technology company focused on the renewable energy sector, with a strong background in wind and solar. The team at Fulcrum3D has decades of experience in the Renewable Energy Sector and environmental instrumentation in particular, both in Australia and overseas. This team includes chemical, renewable energy, mechanical and electrical engineers along with WHS professionals, physicists and data scientists.
Fulcrum3D's flagship Sodar wind monitoring system is one of only five remote sensing instruments globally considered to provide bankable wind data by leading independent consultants such as DNV-GL. Development of the Fulcrum3D Sodar resulted in a robust telemetry platform and associated web access portal FlightDECK, where clients can download data in near real-time. This technology resulted in the development of our own Fulcrum3D DataVOLT logger.
Fulcrum3D takes pride in the ability to offer clients holistic monitoring solutions from system design, integration and installation, through to data management and subsequent analysis. Fulcrum3D regularly works with lenders' engineers and developers in the wind and solar sectors to generate bankable analysis and understands the required tractability and confidentially.
To download the MMIS Fulcrum3D Capability Statement please click here.
Please click here if you would like to learn more about Fulcrum3D and MMIS.