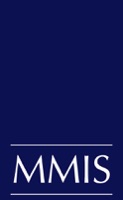 Growth and change are two realities that no business can ignore. Sustainable strategies that help your business innovate and grow while reducing costs and leveraging talent are just as essential as having the agility and creativity to respond to rapidly changing environments.
By taking time to understand your business and the issues and challenges you are facing, the MMIS Advisory Team can tap into local and global knowledge to help you challenge conventions and introduce and deliver strategies that work specifically for you. 
The Right Service for You
The right business advisory service can help your business rise to the challenges and leverage the opportunities presented by today's complex global economy. When choosing a business advisory partner to work with, key considerations include:
- Is the advice that the business advisory provides grounded in proven practices backed by empirical data?  
- How strong is the evidence behind the advisory's recommendations? 
- Do they have practical, real-world implementation experience?
- What is the scope of the business advisory's expertise?  
- Can the advisory deliver function-specific insight as well as insight into cross-functional, enterprise-wide concerns? 
- Day-to-day operations as well as long-term strategy?
- To what degree does the business advisory provider allow for on-demand access to the advisory service?
Sectors
The MMIS Advisory Team has extensive hands-on experience in developing business around the world. That experience comes from direct investment in projects, provision of consulting services, and networking with like minded businesses. In all stages of growth it is important to consider effective options and structures that will succeed in the target market.
Viability
In the field of hospitality, MMIS works closely with Viability, based in the UAE.
Viability has one of the most experienced hospitality consulting teams in the Middle East, its partners boasting more than two decades experience of advising operators, owners and institutional investors on the various components in the hospitality and real estate value chains, spanning almost every country in the Middle East, as well as many others in Africa and the Subcontinent.