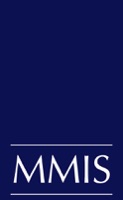 The role of an asset manager is to be an owner's representative, a trusted advisor who effectively communicates ownership objectives and concerns to an operator and makes sure that the operator does what is necessary to achieve those objectives.  The asset manager continually monitors the subject property on behalf of the owner to evaluate operator contract compliance and to assess emerging opportunities for improving property performance.  In addition, banks/lenders, equity investment funds, lawyers and the courts, among others, often engage asset managers to assist with workouts, reorganisations and other activities involving distressed hotel assets and asset portfolios in foreclosure, bankruptcy and receivership.
An effective asset manager has in depth experience managing hotel investments both as an operator and as a direct investor or owner's representative.  Experience on both sides of the fence provides the perspectives and touch necessary to align owner and operator objectives and to provide sound and fair judgment of a hotel property's performance, management, positioning and ongoing capital investment needs.  An effective asset manager also has experience with various economic cycles so is well equipped to make difficult decisions proactively rather than retroactively and, in particular, understands the unique management issues that arise during a down economy.
To download a PDF Fact Sheet on the Asset Management Services please click here.