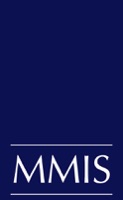 MMIS LLC is a management, investment, and advisory company based in the Sultanate of Oman. MMIS provides the following range of services within many of the countries of the Gulf Cooperation Council (GCC).
MMIS is a trusted advisor to international businesses and regional public institutions, and has worked for over 15 years with leading organisations that are established in the Middle East and are actively seeking international business, or international businesses that are keen to explore new markets in the Middle East. At all stages MMIS delivers value-added, tangible and sustained outcomes for the stakeholders. Click here for more detail.
In the rapidly growing world of renewable energy MMIS is offering effective, and often boutique, methods for entering new and expanding markets. In tandem MMIS is working with local businesses to develop mutually beneficial commercial activities with the international companies. Click here for more detail.
MMIS is the sole reseller for Fulcrum3D, an international provider of superior technical solutions for remote measurement and reliable data for the development and security of bankable renewable energy projects.
With the growing world focus on food security MMIS is working with regionally based businesses and associated Government departments to identify commercial activities and resources to improve food security issues in Oman and the countries of the GCC. Click here for more detail.
MMIS works with global partners to educate and train the Omani workforce and students, from entry level certificates through to diplomas and advanced diplomas. The education and training provided is contextualised to the Omani students with the added goal of securing permanent employment to the graduated. The education and training delivers high quality outcomes of international standards. Click here for more detail.
As an established hotel management and investment company MMIS is known for a dynamic management style that is client-focused. MMIS manages, operates and invests in hotels, serviced offices and related assets. MMIS maintains a focus on mid-range and upscale properties. MMIS has 23 years of independent hotel management experience in both South East Asia and the Middle East. Click here for more detail.
As an asset manager MMIS brings in-depth experience managing hotel investments both as an operator and as a direct investor. Click here for more detail.
The Oman Hotels Accelerator (OHA) is a commercial platform that turns underperforming hotel assets into profit generating properties that will consistently deliver double digit returns to the investor. Click here for more detail.
A proven tool that delivers structure to the business process. Click here for more detail.