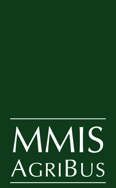 MMIS has expertise in developing effective methods for international investment in key food supply industries. MMIS provides assistance ranging from the production level up to the provision of business direction to his clients.
MMIS offers assistance in the establishment of contacts, matching of services available with existing customer requests, development of new products and tapping of innovative niche sectors.
In the growing field of food security MMIS is working with regionally based businesses and associated Government departments to identify commercial activities and resources to improve food security issues in Oman and the countries of the GCC.
MAC THOMSON
Founder and CEO
Mac has a proven and practical approach to identifying and delivering new business opportunities while ensuring that current assets and business interests are managed in a profitable manner.
As a trusted advisor to international businesses and regional public institutions, Mac has worked for over 15 years with leading organisations that are established in the Middle East and are actively seeking international business, or international businesses that are keen to explore new markets in the Middle East. At all stages Mac delivers value-added, tangible and sustained outcomes for the stakeholders.
In all aspects of his professional life Mac is known for his direct leadership, accurate financial analysis, entrepreneurial spirit, enthusiasm and energy — positive characteristics for any industry. As a highly effective communicator, his approach helps form efficient and diversified teams that work together harmoniously. His management approach creates a constructive workplace that encourages growth and a common sense of purpose.
For a more detailed profile, including contact details, please click here or get more detail from the LinkedIn Profile.
Click here to contact Mac Thomson.
TIM GRIFFITHS
Senior Advisor - AgriBusiness
Tim has enjoyed over 20 years in agribusiness, with roles ranging from buying and exporting grain, to commodity trading, to identifying and managing broad-acre and beef assets on behalf of international investors. Based on that experience Tim is able to develop, deliver, and manage a range of businesses that are in growing demand, and can be broadly summed up as Vertically Integrated Farming Operations.
Until recently Tim was managing an agribusiness consisting of three business units, farming (50,000 acres), grain storage and handling (150,000 tonnes of storage) and transport (eight company owned prime movers). The company farms wheat, barley, sorghum and chickpeas when the rotation and season allows. Tim plans rotations with the agronomy team and owners. Once agreed budgets are created for the farming business unit. He maintains strategic, management and budgetary responsibilities within the storage, handling and transport business units. Based on a long term vision the company has been expanding, adding farming assets to existing aggregations.
Tim was heavily involved in the due diligence modelling of the additional farming assets prior to their purchase. He forecast return profiles based on historical production, historical capital gain. Finally he modelled all developments with the potential increased value uplift on completion of development. This provided the owners with a clear understanding of the current and potential value of their assets and operations.
Click here to contact Tim Griffiths.