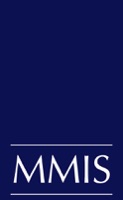 The hospitality industry is essential for the growth of any economy. The industry provides jobs - a particularly important factor in the Sultanate and the rest of the GCC. It also ticks the boxes in terms of economic diversification and employment, both direct and indirect.  The dynamics of an industry in this stage of growth, coupled with the added pressure of regional tensions, fluctuating oil prices, and the ongoing impact of the pandemic, has led to a situation where many properties are operating in a financially distressed state.
OMAN HOTELS ACCELERATOR
The Oman Hotels Accelerator (OHA) is a commercial platform that turns distressed hotel properties into profit generating assets that will consistently deliver double digit returns to the investor.
OHA has identified distressed hotel properties in the mid to upscale range in Oman. The realistic operational value of the property has been calculated and accepted.
The next step is to negotiate with the bank to secure the asset at a more competitive valuation. This has benefits for the hotel owner, the bank and the investors in OHA.
OHA improves, maintains, manages and markets the property so that investors realise the significant capital gains from this once in a lifetime opportunity.
Click here to access a presentation of the Oman Hotels Accelerator (OHA)
OMAN HOTEL VALUATION
Oman Hotel Valuation is an integral part of the OHA. It works with key stakeholders; owners and financial institutions; to facilitate a realistic valuation of the property.
Click here to access a presentation of the OHA Hotel Valuation
THE HOTEL MARKET IN OMAN
The focus industry is currently suffering from the once-in-a-lifetime impact of the pandemic. The industry is now starting to open up and is attempting to claw back the lost business in an exceptionally competitive market. Hospitality industry analysts are forecasting a 47 percent increase in RevPAR (Revenue Per Available Room) in 2022, with 2023 being the year the industry returns to pre-Covid business levels. This might be ambitious.
Oman has unique competitive advantages that will see growth develop before other markets. These are many and detailed. However, they all centre on the positive attributes of the country - its physical openness (it is a lot easier to socially distance in Oman), its geography (Beauty has an Address), its international reputation as friend to all and enemy to none, and its sun and warmth (seen by all as a more healthy lifestyle).
Oman will also benefit from Travel redistribution: people taking trips to out-of-the-way places rather than the usual metropolises (see article from The Economist) and Revenge Tourism, comprised of travellers who will take to the skies (and roads) with a vengeance, making up for lost time by reuniting with friends, visiting family and doing all the things they took for granted prior to the pandemic (see article from Cendyn).