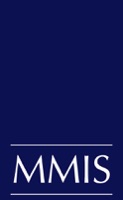 MMIS LLC is an Oman-based hotel and asset management company with a dedicated focus on establishing, operating and marketing a range of businesses in the hospitality and related industries. The strengths of the company come from the experience gained in successfully managing a range of hospitality businesses that include:
• inner city business hotels with a strong corporate component;
• restaurants and related F&B outlets with a diverse range of service;
• resorts that cater to the international leisure market and provide a full range of product from single hotel rooms to full service lifestyle accommodation;
• themed amusement activities;
• spas and health clubs that can be set-up in a range of businesses; and
• mixed use developments that call upon the proven expertise of MMIS in all of the above areas.
In all cases MMIS developed and managed businesses to perform 15 to 20 percent better than the competitive set.
MMIS was formed to address the specific needs of the regional hospitality sector. It draws on the proven skills and strengths of the principals and senior management as well as the established systems and procedures that are a part of all MMIS businesses.
MMIS is currently managing properties with more than 900 keys in Oman. To achieve this MMIS is working closely with a range of hotel owners who each have specific commercial requirements, both in terms of their properties and their expectations. MMIS prides itself on identifying and effectively addressing the specific requirements of the owner.
Unlike its larger and more rigid competitors, one of the strengths of MMIS is the ability to quickly identify new technologies and working models. Once introduced, these improve the bottom line for all businesses operated by MMIS.
Over the past decade the senior management team has identified and delivered a range of commercial projects, either as manager, operator, advisor or investor. That same team has a proven track record as an operator that delivers stable revenues and consistent profits, even through the recent unsettling world events. 
Through all its operations MMIS works to enforce international business standards while maintaining the integrity of the business and improving the commercial returns of the asset.
Going Forward
The strategy going forward is for MMIS to create a GCC mid-range hotel brand and develop strategic alliances with investors and hotel developers. The strategy is also to identify and restore the value of distressed properties through the MMIS Oman Hotels Accelerator.
Another key focus for MMIS is the development of the MMIS Hotel Investment Pool which funds the purchase of key hotel properties in Oman.
To download a PDF Fact Sheet on MMIS please click here.